Gain access to many professional human resource services. Employee handbooks, HR-related forms, policies, procedures, recruiting and hiring assistance. We will assist with potential employee background checks, time and attendance systems, performance management, job descriptions and more.
Enhance compliance with state and federal laws and regulations.
Improve risk management practices to reduce liabilities.
Reduce turnover therefore enhancing employee morale and attract better employees.
Improve cost control so you save more
Simplify claims management for workers' comp and unemployment insurance.
Obtain guidance on work-site employment issues at any time.
Improve efficiency by saving time and reducing paperwork hassles.
How Kymberly Group's PEO Services Can Benefit Your Business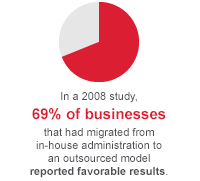 A PEO is becoming a more and more used asset. We deliver a co-employment relationship to become your dedicated HR & Payroll Department, Risk Manager, and Benefit Administrator. We deliver a broad range of HR services through a "co-employment" or "shared employee' relationship because your time is valuable.
In a PEO relationship, you retain the day-to-day direction & control over your employees, and Kymberly Group handles the non-revenue generating functions, so you can grow your business.    
We strive to be Florida's top PEO. We are enhancing our business model to be even more aggressive and proactive to give every business owner and broker a chance to deal with us. If there is anything we can do to improve your experience with us, do not hesitate to give us a call. We understand issues will arise but we will always do our best to help you in every way we can to continue to be your premier PEO Group.